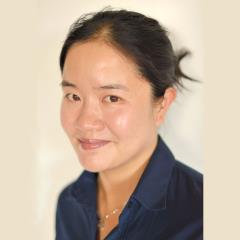 Time: 11/22 10:00-10:50am
Topic: Learning by Failing: Test-Thinking for Impactful Machine Learning
Speaker: Trista Chen / Director, Microsoft
Location: Laurel Ballroom
Chair: Harry Chen / Mediatek Inc.
Abstract:
Machine learning has gained tremendous popularity in recent years due to its capabilities in solving complex problems in almost every walk of life, from facial recognition, financial fraud detection to autonomous driving. However, due to its complexity and "black box" nature, deploying a machine learning system to the real-world setting can be challenging. Albert Einstein has once said "anyone who has never made a mistake has never tried anything new". The usefulness of failing, or failing then learning, has been made popular by a software development methodology called Test Driven Development (TDD). TDD converts software requirements to test cases before software is fully developed. It frames how the software intends to work and can reduce the software bugs for up to 90%. Therefore, in this talk, we invite the audience to join the new test-thinking paradigm. With such a new test-thinking, we wish to not only successfully deploy machine learning systems in the real-world but unleash the true potential of machine learning approaches.
Bio:
Trista is a tech executive and an AI scientist. She is currently Director, AI Research Center at Microsoft in Taipei, with research interests in computer vision (CV), human-centered AI, mixed reality, and health AI. In addition to actively publishing 30+ papers and 110+ patents (issued and pending), she won the world championship in USAID Intelligent Forecasting Competition. Previously, Trista held leadership positions at multinational corporations such as Inventec, Intel, and Nvidia and led two startups from incubation to acquisition. As the Chief AI Officer at Inventec, she led the team to obtain the first batch of ISO-13485 medical quality management certificate in Taiwan with a novel AI Software as a Medical Device (SaMD). In addition, she led a successful real-world smart-manufacturing effort in deploying AI supply chain management, quality assurance, and industry 4.0 solutions to day-to-day production lines with annual revenue of 16B USD. At Intel, Trista facilitated the development the world's most widely adopted CV software, OpenCV, which was downloaded 18 million times as of 2021. At Nvidia, she architected Nvidia's first video processor. Trista received her Ph.D. from Carnegie Mellon University and M.S. and B.S. from National Tsing-Hua University.